Hen Harrier Project 2015
The hen harrier is a rare bird of prey species of high conservation concern. The Slieve Blooms Mountains Nature Reserve is designated a Special Protection Area (SPA) on account of its breeding hen harrier population. In 2015 work included the continuation of the wing tagging project, the installation of remote nest cameras, monitoring of breeding population and outcome, diet and foraging recording, predator management, educational awareness and the progression of an experimental farm plan. Members of the public can play an important part in hen harrier conservation by recording sightings of tagged hen harriers and sending to the NPWS using the re-sighting form.
Habitat Management - 2015 Work Camp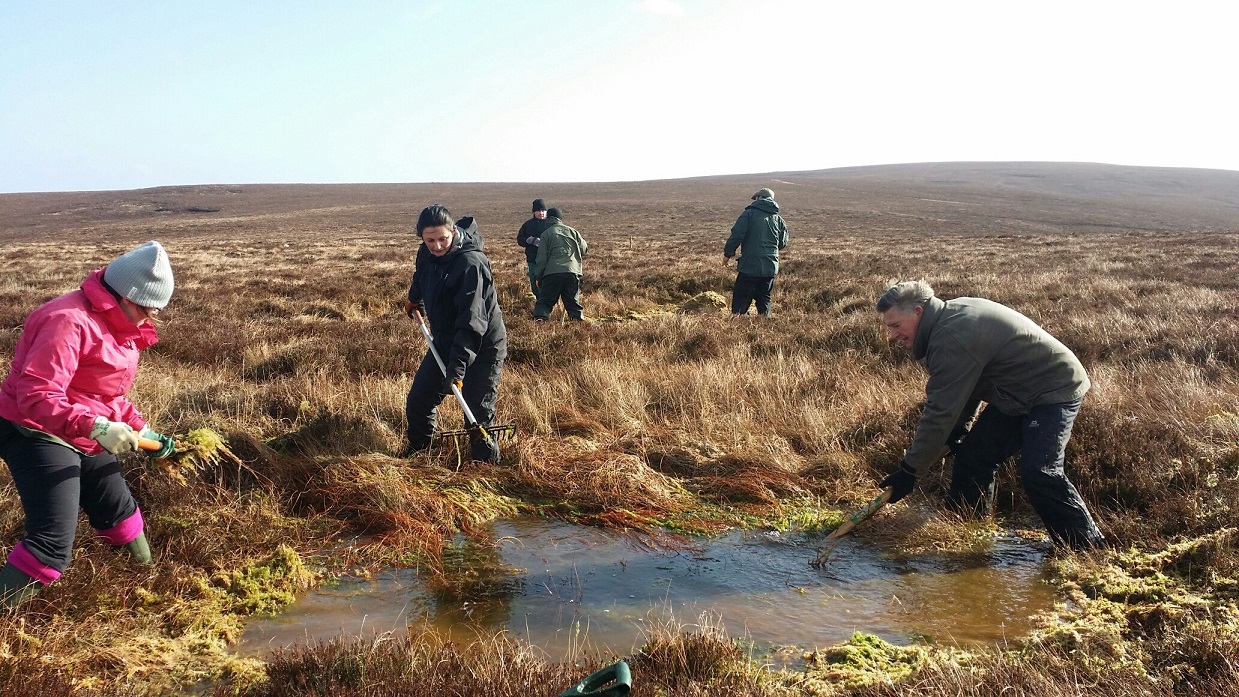 Habitat restoration is an important facet of the management of the Slieve Bloom Mountains Nature Reserve including: invasive conifer removal, ditch blocking and pool/flush creation. In 2015, the NPWS conservation work camp carried out vital work on the Nature Reserve, including the restoration of old ponds originally installed 30 years previously for red grouse and waders.

Boardwalk and Bog Bridging Extension at the Ridge of Capard, Oct-Nov 2015
October and November 2015 saw the on-going progression of trail upgrade works in the Slieve Bloom Mountains Nature Reserve at the Ridge of Capard. These works are carried out to alleviate erosion of the blanket bog and heath habitat, to protect the habitat and upgrade trail durability and enjoyment of the Slieve Bloom Way. Timber was specially flown in to the site by helicopter for this project.