Animal Life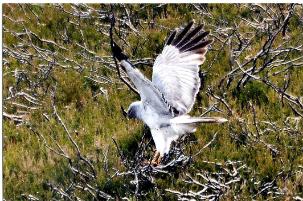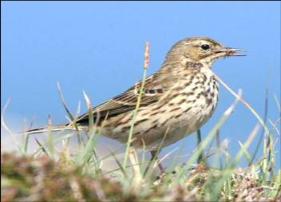 The Slieve Bloom Mountains Nature Reserve is home to two emblematic bird species; the hen harrier and the red grouse. Both species nest on the ground on the blanket bog and heath. The hen harrier is one of Ireland's rarest birds of prey which feeds mainly on small prey items such as meadow pipits.The red grouse is a secretive gamebird, and is usually only seen when flushed from undergrowth. Meadow pipits and skylarks are common in the Nature Reserve. Snow buntings are found on the Nature Reserve in winter. Other bird species found include the merlin, peregrine falcon, raven, snipe, golden plover, lapwing, curlew, wheatear and ring Ouzel.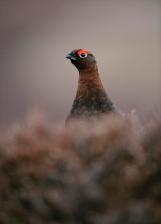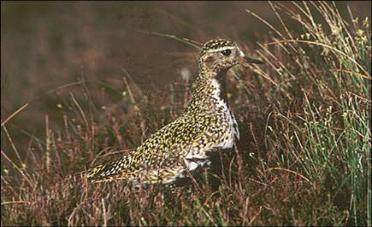 The Nature Reserve also contains many interesting species of mammals and insects. For more information please see the download version of the Nature Reserve leaflet.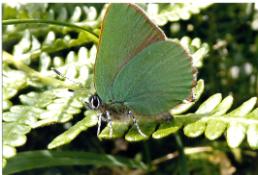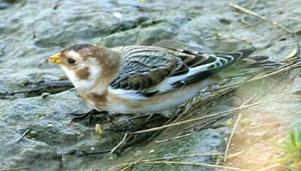 Plant Life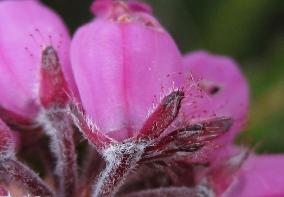 Plants occurring on the bog include sphagnum mosses, bog cottons, deer grass, crowberry, cross-leaved heath, bog asphodel and purple moorgrass . Bright coloured cladonia lichens are dotted throughout. Sundews, bladderworts and butterworts can be found amongst the wetter pools and flushes (seepage zones) of the bogland. In the somewhat drier moorland or heaths, ling heather dominates with fraochán or bilberry also occurring. Notable species include lesser twayblade, fir clubmoss, as well as cranberry and bog rosemary.