Wexford Wildfowl Reserve
Site Details
Address
Wexford Wildfowl Reserve,
North Slob,
Wexford

E-mail
wwreducation@npws.gov.ie
Coordinates
Latitude: 52.359
Longitude: -6.416
Owned jointly by the National Parks & Wildlife Service and the Irish Wildbird Conservancy. The area of land owned by Wexford Wildlife Reserve was extended in 1989 by 84 ha. to 194 ha. The Reserve covers only part of the North Slob, the remainder being privately owned farmland. The Wexford Slobs and Harbour are, by their very location and geomorphological structure, a natural haven for birds. Situated on the coast, and in sight of the south east corner of Ireland, it is the closest point to Britain and the continent for birds that are migrating into or out of Ireland from a southerly direction.
Wexford Wildfowl Reserve Information Leaflet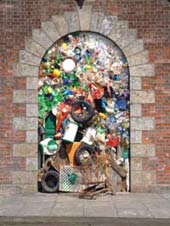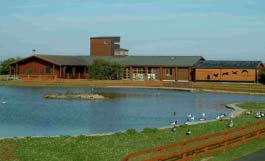 Animals and plants of interest
Waders and wildfowl in particular, are attracted to the area where the flat landscape is accentuated by a number of complementary characteristics that create a safe place to feed, loaf, roost and breed. These features are dominated by the wide shallow harbour with its sandbars and mud-banks. Over 260 bird species have been recorded to date of which 69 are considered common in winter, with a further 37 being categorised as scarce. This is a wintering ground of international importance for a number of migratory waterfowl including in particular Greenland White-fronted Geese and Brent Geese, as well as Bewick Swans and Wigeon. The reserve has recorded 29 species of duck and 42 species of wader. Hares are fully protected on the Reserve and on the surrounding townlands of the North Slob.