Union Wood Nature Reserve
Site Details
Coordinates
Latitude: 54.18333333
Longitude: -8.4833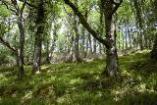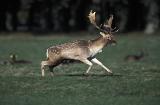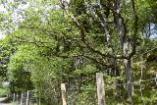 Welcome - Sligo's Oak Woods

Part of Union woods belongs to National Parks and Wildlife Service, and contains one of the largest remaining native Oak Woodlands in the area. Much of Union wood is owned by Coillte and managed for timber, biodiversity and recreation.

Fáilte - Coillte Darach Shlighigh

Is le Seirbhís Páirceanna Náisiúnta agus Fiadhúlra cuid de Choill na hInneona agus is inti a bhfuil na Coillte Talaimh Darach Dúchasach is mó sa cheantar. Is le Coillte cuid mhór de Choill na hInneona agus déantar bainistíocht uirthi ó thaobh adhmaid, ilghnéitheacht beatha agus caitheamh aimsire.

Who lives in the woods?

Mammals that live here include Pine Marten, Red Squirrel, Badger, Fox, Bats and Fallow Deer. Birds include Willow Warbler, Chiffchaff, Jay, Raven, Goldcrest, Treecreeper, Kestrel and Sparrowhawk. Buzzards are occasionally seen soaring over the trees. A good insect population live on the dead wood, native trees and the nearby wetlands, lakes and river, including beautiful butterflies and dragonflies.

Cé a mhaireann sna Coillte?

I measc na sineach a mhaireann anseo tá an cat crainn, an t-iora rua, an broc, an madra rua, an sciathán leathair agus an fia buí. I measc na n-éan tá an ceolaire sailí, an tiuf-teaf, and screáchóg choille, an fiach dubh, an cíorbhuí, an snag, an pocaire gaoithe agus an spéirsheabhac. Feictear clamháin ó am go ham ag éirí ar an aer os cionn na gcrann. Maireann daonra mór feithidí chomh maith le feileacáin agus snáthaidí móra ar an adhmad marbh, ar na crainn dhúchasacha, ar na taillte fliucha in aice láimhe, ar na lochanna agus ar an abhann.

Trees and Plants

Apart from Sessile Oak, other trees include native Ash, Scots Pine, Downy Birch, Holly, Rowan, Hazel, Hawthorn and Blackthorn. The ground flora is characteristic of an acidic woodland: Greater woodrush is abundant, and Bilberry, Wood sorrel, Bluebell, Ramsons (Wild Garlic) and numerous lichens and ferns are present.

Crainn agus plandaí

Taobh amuigh den dair neamhghásanach tá crain eile mar an fhuinseog dhúchasach, an péine Albanach, an behith chlúmhach, an cuileann, an caorthann, an coll, an sceach gheal agus an draighneán donn. Tá an fásra talon mar aon dul le talamh coille aigéadaigh: Ta an giúnach mór flúirseach maraon le fraochán, seamair choille, cloigíní gorma, creamh (gairleog fhiáin) agus tá go leor léicean agus raithní ann freisin.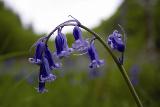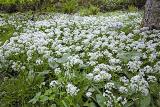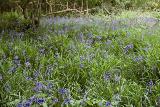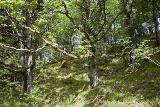 Oak Wood Regeneration

The National Parks and Wildlife Service have carried out a series of conservation works:

Removal of the conifer and non-native tree species (beech and sycamore), to allow native oak to spread.

Deer fencing around most of the oak wood to restrict deer grazing, in order to allow natural regeneration of the oaks.

Rhododendron and laurel control by cutting and spraying, to allow light to reach the woodland floor.

Replanting of native oak and ash trees, to assist woodland regeneration

This will allow the regeneration and continuation of our fantastic Oak Woods for the future.

Athghiniúint Coille Daraí

Tá sraith oibreacha caomhantais déanta ag Seirbhís Páirceanna Náisiúnta agus Fiadhúlra:

Fáil réidh leis na buaircínigh agus na gnéithe crann neamhdhúchasach (beith agus seiceamar) chun ligint don dair dúchasach leathnú amach.

Sconsaí in aghaidh na bhfianna a chur thart ar an chuid is mó den choill darach chun seans a thabairt do na crainn darach athghiniúint agus gan ligint do na fianna innilt sa limistéar seo.

Ródaideandrón agus labhras a smachtú tri ghearradh agus spraeálú chun ligint don solas urlár an talaimh choille a shroichint.

Crainn darach dúchasacha agus crainn fuinseoige a athphlandú chun cabhrú le athghiniúint an talaimh choille.

Ligfidh an obair seo athghiniúint agus fás leanúna ár gCoillte Darach iontacha san am atá le teacht.

Wildlife

Tread quietly! You might be lucky to see a deer or red squirrel. Bird and bat boxes are on some trees to provide nesting and roosting places. Jays – Oak Tree Culitivators! Did you know that Jays collect and bury acorns for the winter hungry months? The ones they forget, grow into Oak Trees! Pine Martens (The 'Tree Cat' – Cait Crann – in Irish) have come back from the verge of extinction and are now plentiful in Sligo and Leitrim.

Fiadhúlra

Siúil go ciúin! – b'fheider go mbeadh an t-adh ort fia nó iora rua a fheiceáil. Chuireadh suas boscaí d'éin agus do sciatháin leathair ar chrainn áirithe I gcóir neadacha nó chun dul ar fara. Scréachóga Coille – Saothraí Crann Darach! An raibh a fhios agat? Bailíonn na scréachóga coille garbháin agus cuireann said sa talamh iad do mhíonna ocracha an gheimhridh. Fásann na cinn a ndéanann said dearmad orthu ina gcrainn darach. Tá na cait chrainn (Pine Martins) fliúirseach arís i gContaetha Shligigh agus Liatroma cé go raibh said are tí imeacht in éag.

For Further information contact National Parks & Wildlife Service Office. Tel: 071 9666700.
Chun tuilleadh eolais a fháil dean teagmháil le Oifig Sheirbhíse Páirceanna Náisiúnta agus Fiadhúlra. Fón 071 9666700.