Minister Heather Humphreys has launched Ireland's 3rd National Biodiversity Action Plan, for the period 2017-2021.
The Plan sets out actions through which a range of government, civil and private sectors will undertake to achieve Ireland's 'Vision for Biodiversity', and follows on from the work of the first and second National Biodiversity Action Plans.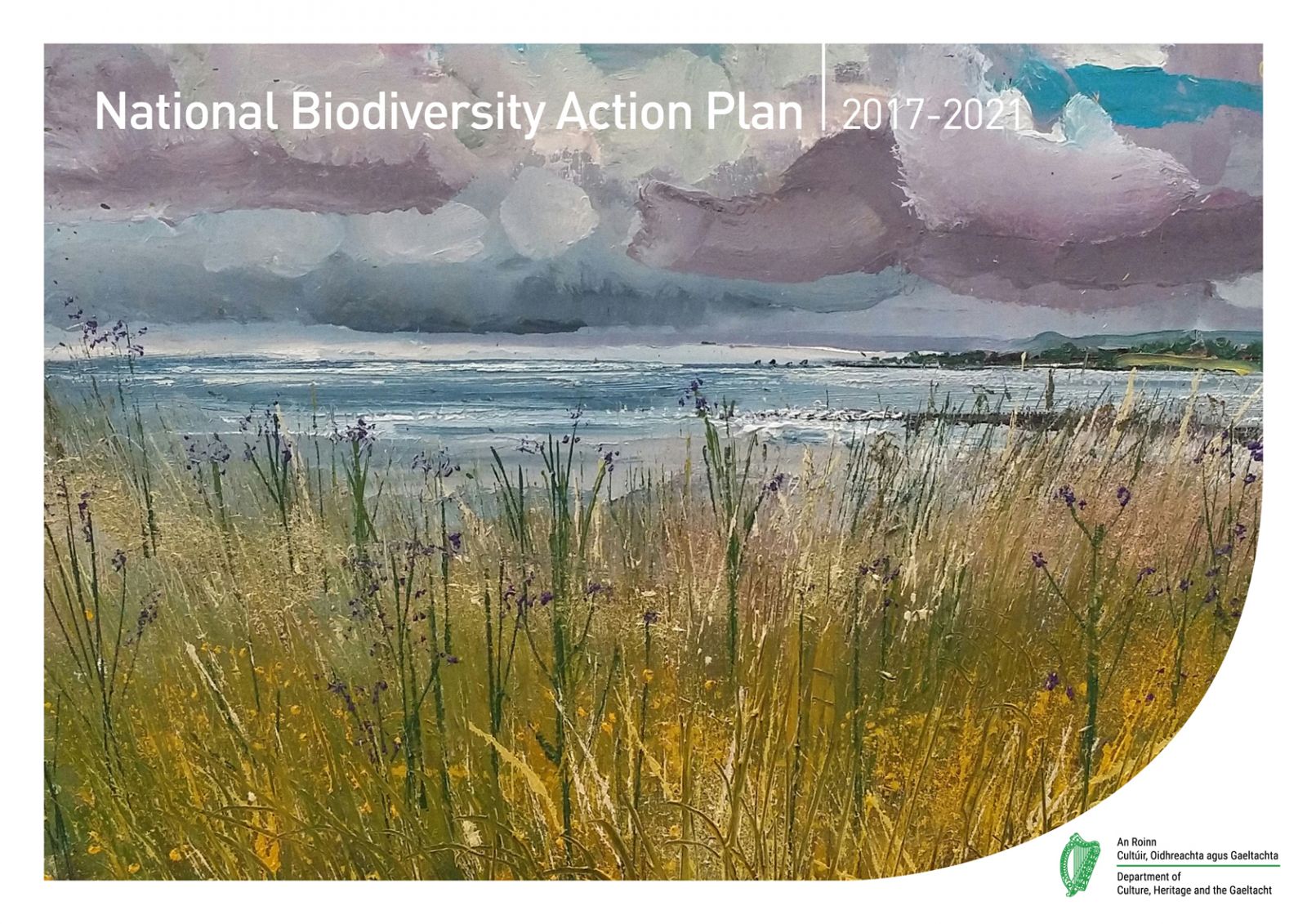 It has been developed in line with the EU and International Biodiversity strategies and policies.
Download the plan in English - National Biodiversity Plan English

[3MB]
Download the plan in Irish - National Biodiversity Plan Irish

[3MB]
119 targeted actions are contained in the Plan, underpinned by seven strategic objectives. The objectives lay out a clear framework for Ireland's national approach to biodiversity, ensuring that efforts and achievements of the past are built upon, while looking ahead to what can be achieved over the next five years and beyond.
They include:
mainstreaming biodiversity across the decision making process in the State;
strengthening the knowledge base underpinning work on biodiversity issues;
increasing public awareness and participation;
ensuring conservation of biodiversity in the wider countryside;
ensuring conservation of biodiversity in the marine environment;
expanding and improving on the management of protected areas and protected species;
enhancing the contribution to international biodiversity issues.
An interim review of implementation of the second Plan was completed in December 2014 and published in January 2015.
A public consultation was held on this new third plan from December 2016 to February 2017.
Previous Plans
Ireland's first National Biodiversity Plan

[3.4MB] was launched in April 2002.
An Interim Review of the National Biodiversity Plan

[1.78MB] was launched in November 2005. This review outlines the level of progress made in implementing the first National Biodiversity Plan and identified the areas where further efforts were required.

Much of Ireland's National Biodiversity Plan is legislated for by the Wildlife Act, 1976, as amended by the Wildlife (Amendment) Act, 2000.
Irelands Fourth National Report to the CBD

[888KB], which was submitted in 2010, outlines the measures which it has taken for the implementation of the provisions of the Convention. National reports provide an important source of information for review and decision-making processes for parties under the Convention on Biological Diversity. National reports for all signatory states are available from http://www.cbd.int/countries/.
Plant Conservation
A National Strategy for Plant Conservation in Ireland has been developed as a response to the Global Strategy for Plant Conservation (GSPC), adopted by the Convention on Biological Diversity in 2002. The 16 targets that had been developed from the GSPC were adopted following stakeholder meetings on records, important areas of plant diversity, invasive alien species, and public awareness.
Invasive Species
Action 28 of The National Biodiversity Plan requires Ireland to prepare strategies, in consultation with Northern Ireland, to control introduced species and to prevent, or minimise, future (accidental or deliberate) introduction of alien species, which might threaten biodiversity. A report identifying key actions advised is available the Invasive Species In Ireland

[708KB].