Curlew Conservation Partnership
Note: Applications now open for the Curlew Conservation Partnership. This is aimed at helping local groups and individuals to partner with NPWS to help Ireland's Curlew.
The Curlew (an Crotach) is protected under Irish and EU law. It is Ireland's only Red Listed bird species on the IUCN list of threatened species. A national survey commissioned by NPWS in 2015 and 2016 found drastic declines of the national breeding population of Curlews. Whereas 5000 pairs are estimated to have bred in the late 1980s, there now remains no more than 150 pairs. This represents a 97% decline. Breeding productivity is so low that population viability analysis predicts that in the absence of any action, the Curlew will go extinct as a breeding species in Ireland within 5-10 years.
A Curlew Task Force, with all major stakeholders represented, provided recommendations for Curlew conservation into the future. The Curlew Conservation Programme has been active in particular areas since 2017, building momentum year-on-year.
The Agri-Ecology Unit of the National Parks & Wildlife Service are now calling on local groups and individuals to consider what they can do to help Curlew in their local area. Applications should be made before the end of August, only using the official application form. Participants of GLAS cannot get paid under the Curlew Conservation Partnership for works that they are already being paid to deliver under their GLAS plans.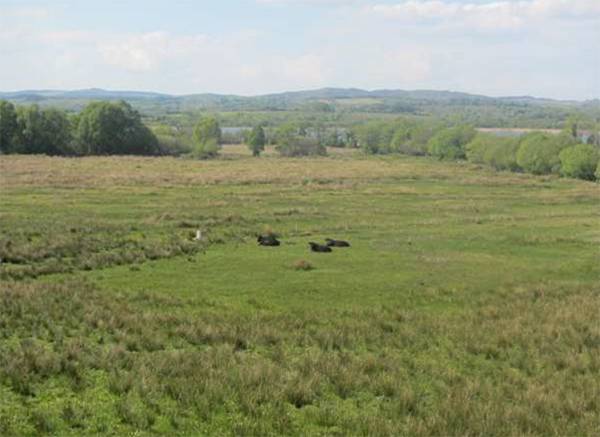 Curlew country © Patrick McGurn.